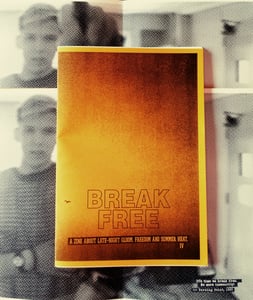 €

2.00
POWER & EQUALITY STORE HAS MOVED TO:
https://store.powerxequality.com
A zine about late-night gloom, freedom and summer heat.
Fourth installment in this series of personal zines. When you don't feel like writing a classic zine, you just write about stuff that matters to you. Bits about running, thoughts on spending time in solitude, hiking in the mountains. Some bullshit and some inspiration.
A zine for anyone who feels guilty browsing instagram all day for nature/wilderness inspiration. A zine for everyone whether you can't be bothered about physical activity or just love it. Not the perfect fit if you're currently working on increasing your social media reach.
SUMMER 2016
1st print run - 300 copies